Madden is the rare combination of accomplished songwriter and masterful multi-instrumentalist. His peers consider him a "musician's musician". He is an alum of the illustrious TED organization, having performed and presented a striking dissertation on music theory at TEDxNapaValley in 2015. In 2023, Dave harnessed his passion for music theory to become 1 of just 10 finalists in Wikipedia's Sound Logo Contest, which received over 3,000 submissions from 135 countries. 
Dave equally enjoys creating his own music and collaborating with others. He has been hired to perform with a diverse range of world-class artists, from reggae-pop favorite Michael Franti to legendary rock icon Steve Miller, from platinum-selling band Fastball to Mark Mothersbaugh, co-founder of Devo.
The Austin-American Statesman declares, "Like summer, it would be nice if Madden's choruses lasted forever." In the midst of a singer/songwriter sea of throaty voices, Dave Madden is a pleasant surprise. A talented guy, yes: His songs are catchy, yet fraught with meaning. 
Madden won Best Austin Record of 2010 with his ambitious pop-rock release, Open-Eyed & Broken Wide, an unprecedented double-album 20-page art-book and high-res audio download. Says Sean Claes of INsite Magazine, "This album is packed full of really, really good music and some of the most heartfelt and genius lyrics I've heard in a long time." Music from Open-Eyed is featured by the City of Austin in a promotional video for the Austin Convention & Visitors Bureau, and licensed for the movie Naomi and Ely's No Kiss List (2015) starring Victoria Justice.
Following this epic studio release, Dave turned his sights to the stage, and has achieved a strong position in Austin's live music scene. His funk-jazz project has wowed crowds at iconic locations such as the Texas State Capitol, Barton Springs Pool and the Long Center, as well as the famed stages of Antone's, Threadgill's and the Zach Scott Theatre. The 2011 record Live From Austin captures the contagious energy of the live show.
Says celebrated producer Stephen Doster, "Dave Madden plays with confidence, versatility, and musicality. In other words, Dave plays like he means it!" Dave was hired as On-Stage Music Director for National Youth Gathering concerts at the Alamo Dome in San Antonio, the Superdome in New Orleans, the US Bank Stadium in Minneapolis, and Minute Maid Park in Houston, preparing and performing music for crowds of 30,000.
Much of Madden's musical expertise centers around composing, orchestrating and arranging for ensembles such as horn sections, string quartets, choirs, or even full symphony orchestras. He was asked by Concordia Lutheran Church in San Antonio to compose a massive multimedia project involving strings, horns and choirs for the 500th anniversary (1517–2017) of The Reformation.
But Dave is also a songwriter at heart. In 2018 he founded The 11:59 Songwriting Group, in which Austin's best songwriters are presented with carefully curated songwriting assignments. To date, the group has produced over 720 new songs, many of which have been recorded and released on various albums. 
Dave has also scored music for TV commercials, winning contracts for companies such as AT&T. "Dave is a natural - he's consistently among the agency favorites in all the jobs where we've pitched his music. He has a knack for getting to the point without clutter." (Billy West, Head Composer, Primal Scream Music)
A Philadelphia native, Dave is an alum of the prestigious Berklee College of Music in Boston, where he quickly rose to the top tier of students, playing the coveted Berklee Performance Center Singer's Showcase. His working roots include such diverse experiences as playing Broadway in New York, touring in country bands based in Nashville, and recording sessions in Los Angeles. 
Artist Wendy Colonna affirms, "Where integrity, genius, talent and discipline align in perfect harmony is where Dave Madden resides. On top of being a brilliant songwriter, arranger, multi-instrumentalist and all around nice guy, Dave is calm, confident and capable - an incredible asset to any project he joins or leads."
You can find more about Dave Madden at davemaddenmusic.com, or contact him at davemaddenmusic@gmail.com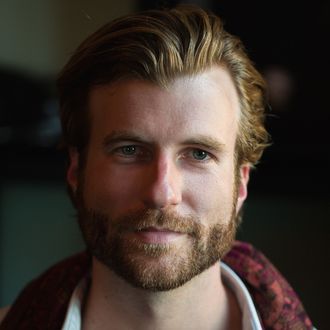 Short form bio
(~400 characters)
Dave Madden, an alum of both Berklee College of Music and TED Talks, has been voted Best Music Arranger at the AMP Austin Music Industry Awards, Top 10 Best Keyboards by the Austin Chronicle's Music Poll, and Best Austin Record of 2010 by INsite Magazine. A voting member for the Grammy's, Dave is the rare combination of accomplished songwriter and masterful multi-instrumentalist.